Show details
Important Ticket Information
Purchase tickets below. Convenience fee of $3.75 plus tax per ticket applies.
Please arrive at least 60-30 minutes prior to showtime to ensure you are checked in before the show.
MUST BE 18 OR OLDER TO ATTEND! Minors are not allowed on premises. Valid government issued photo ID is required.

EMAIL TICKETS@YUKYUKS.COM FOR CHANGES TO YOUR TICKET ORDER
ACTS ARE SUBJECT TO CHANGE WITHOUT NOTICE.
Online reservations are not available for this show at this time.
Fri, Sep 2, 2022 -
7:30 PM
Nick McQuik
Friday, September 2, 2022 -
7:30 PM
Nick McQuik is a Yukon Born Stand-Up Comedian, known as the King of Storytelling Comedy. Nick's style of comedy has earned him rave reviews at festivals across the Country. For the past decade Nick has toured across Canada sharpening his wit. Nick dreamed of being a comedian ever since getting sent to the principal's office for jokes as a kid. Nothing is off-limits with Nick McQuik, but everything is funny. Nick's Work can be heard on the JFL originals Album Or on SiriusXM.
Uncensored shows. Discretion advised.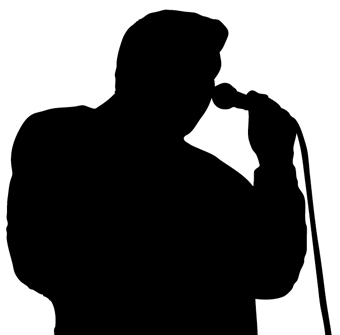 Uncensored shows. Discretion advised.
Additional Information
---
Book your holiday party at Yuk Yuk's & enjoy a full night of entertainment!

Enjoy our Dinner & Show package featuring a 3-course plated meal including starter salad,
choice of entrée & dessert.

Don't feel like dinner? Just come and enjoy the show! We have table service offering appetizers,
pizzas and drinks.

To ensure availability, groups are encouraged to book in advance.
Tickets are non-refundable. Payments must be provided in order to reserve tickets.
Dinner orders must be booked by 12pm Wednesday the week of the show.

STARTER
Garden salad with house dressing
Warm buns and butter

MAIN COURSE
SLOW ROASTED ALBERTA PRIME RIB
7oz. Prime rib served with Yorkshire pudding, au jus, chef's choice of potato and steamed vegetables.

HERB & CREAM CHEESE STUFFED CHICKEN 
8oz. Chicken breat stuffed with herb & garlic cream cheese, topped with mushroom sauce, chef's choice of potato and steamed vegetables.

ATLANTIC SALMON
7oz. Pan seared salmon fillet served with orange basil cream sauce, chef's choice of potato and steamed vegetables Vegetarian or vegan options available upon request.

DESSERT
NEW YORK CHEESECAKE
Served with berry compote
For group inquiries, call 780-481-9857