Show details
Important Ticket Information
PURCHASE BELOW - PAY ONLY $11.15


Or purchase at the door and pay $13. Online purchase includes held seating.



TONIGHT'S MC: CHRISTOPHE DAVIDSON

with Katie Westman, Mike McGregor, JJ Liberman,
Dave Atkinson, Blayne Smith & Jarrett Campbell.
Online reservations are not available for this show at this time.
Sun, Feb 12, 2017 -
8:00 PM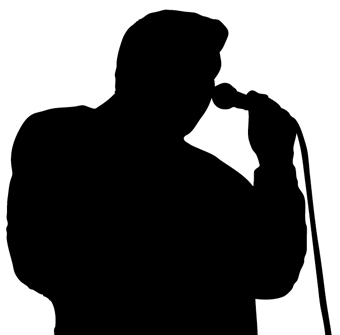 Carla Collins
Sunday, February 12, 2017 -
8:00 PM
Uncensored shows. Discretion advised.
Uncensored shows. Discretion advised.
Additional Information
---
OUR SHOW MENU
This menu includes appetizers and delectable pub fare.
Our Show Menu is available before and during the show. Click on the Food & Drinks tab.

DINNER/SHOW PACKAGES ARE ONLY FOR PARTIES OF TEN OR MORE Reservations are required for dinner parties of 10 or more.
Dining is in the show room.
Click on the 'Packages' tab in the Food & Drinks Menus for full details.

Call 416-967-6425 for dinner reservations for parties of 10 or more.
On Sundays the group rate of $12.13 per ticket applies when 10 or more tickets are purchased on this webpage with one payment.

This rate includes pre-assigned seats for the group, as well as the tax and convenience fee.Up to 20 tickets may be purchased online with one payment. If you wish to purchase more than 20 tickets, first, purchase the 20 tickets, then email tickets@yukyuks.com to increase your purchase order. Tickets may be cancelled up to 5 pm on the day of the show, with a fee of $1.00 plus tax for each ticket cancelled before this deadline. The convenience fee is non refundable. Ticket sales are final after the deadline.