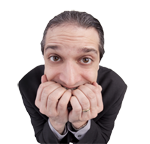 AMATEUR NIGHT IS ON TUESDAYS

2 SHOWS - 7:30 & 9:30 pm.
Tickets are $5 for both shows.
Doors & Box Office open at 7 pm.
You may arrive at any time and stay for both shows.

7:30 pm
Students from Humber College School of Comedy take to the stage.

9:30 pm
Our regular amateurs perform.

WANT TO PERFORM?
We recommended you first watch an amateur show & then,
contact amto@yukyuks.com by 10am on Tuesdays to sign on.

Please note, we get a lot of requests and try our best to accommodate everyone.
Lottery spots are also available.

Be prepared to do 5 minutes of ORIGINAL material. There are no auditions and no censorship.
Break a leg!

The line-up is posted online at 12:00pm every Tuesday.

Click here for the line-up.

If you are interested in recording your set you will need to bring your own camera.
Yuk Yuks does not film the shows in-house. We have screens with a live feed but nothing is recorded.

If you are unable to attend on the night of please email amto@yukyuks.com ASAP.