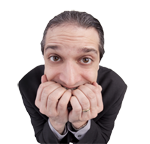 YUK YUK'S LEGENDARY AMATEUR NIGHT IS ON TUESDAYS
*TICKETS MUST BE PURCHASED ONLINE

2 SHOWS - 7:30 & 9:30 pm.
Tickets are $5 plus tax for both shows.
Doors & Box Office open at 7 pm.
You may arrive at any time and stay for both shows.

7:30 pm
Students from Humber College School of Comedy take to the stage.

9:30 pm
Our regular amateurs perform.

WANT TO PERFORM?

We recommended you first watch an amateur show & then to request a 5 minute spot, please email amto@yukyuks.com prior to 10am on Tuesdays to sign up and please include your Instagram handle. You may have to email in weekly if you do not get chosen. Please note, we get a lot of requests and try our best to accommodate everyone.

Lottery spots are also available at the club on the night. Show up and put your name in the bucket for a chance to be chosen.

If you are chosen for a spot, be prepared to do 5 minutes of ORIGINAL material. There are no auditions and no censorship.

The line up is posted in order here, by 2:00pm every Tuesday.

If you are interested in recording your set you will need to bring your own camera.
Yuk Yuks does not film the shows in-house.

If you are unable to attend on the night of please email amto@yukyuks.com ASAP.