Show details
Important Ticket Information
PURCHASE TICKETS BELOW FOR HELD SEATING.

Convenience fee of $1.75 plus tax per ticket applies.
Online reservations are not available for this show at this time.
Fri, Dec 6, 2019 -
9:30 PM
Ron Josol
Friday, December 6, 2019 -
9:30 PM
Ron Josol represents the new generation of comedy. With his modish comedy style and commanding stage presence, he is one of the hottest acts today. He performs regularly in Canada, U.S., Pacific Islands, Persian Gulf, Asia, central America, the Carribean and the middle east.

In his 2nd year as a comedian, Ron won the Craven A's Funniest Homegrown Competition for the Just For Laughs comedy festival in 2000. Since then he has been performing in festivals such as the Winnipeg Comedy Festival, Just For Laughs festival, International Comedy Fest 2k8, The Orange County Comedy Festival and the LOL Comedy Festival in Hollywood, California. Indubitably, the most recognizable Asian comedian in Canada, Ron was profiled on the Comedy Network, ABS-CBN Asia, Showtime Dubai, CBC, Discovery channel, Echo, omni1&2, MTV Canada, and recently the Biography Channel Canada.
Uncensored shows. Discretion advised.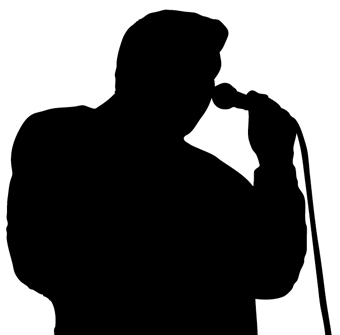 Uncensored shows. Discretion advised.
Additional Information
---
OUR SHOW MENU
We no longer do a package but have an excellent food menu which can be ordered beginning
1 hour prior to the show and throughout your stay.

Click on the Food & Drinks tab.
On Fridays the group rate of $18.36 per ticket applies when 10 or more tickets are purchased on this webpage with one payment.

This rate includes pre-assigned seats for the group, as well as the tax and convenience fee.Up to 20 tickets may be purchased online with one payment. If you wish to purchase more than 20 tickets, first, purchase the 20 tickets, then email tickets@yukyuks.com to increase your purchase order. Tickets may be cancelled up to 5 pm on the day of the show, with a fee of $1.00 plus tax for each ticket cancelled before this deadline. The convenience fee is non refundable. Ticket sales are final after the deadline.