Show details
Important Ticket Information
PURCHASE TICKETS BELOW.
Located downstairs at Biagios Italian Kitchen at 1394 Richmond Rd
Convenience fee of $3.75 plus tax per ticket applies.
Online reservations are not available for this show at this time.
Sat, Jun 10, 2023 -
8:00 PM
Mike Bullard
Saturday, June 10, 2023 -
8:00 PM
Mike Bullard is the former host of the late-night talk shows Open Mike with Mike Bullard on CTV and Beyond the Mic with Mike Bullard on CFRB. He currently hosts a podcast, You Too with Mike Bullard. He is also the winner of 2 Gemini awards. Mike is won the gold medal for the Chicago Television Festival Late Night gold medal (beating Conan out), the Queens Jubilee Medal for thousands of hours of charity work and is the author of OPEN BOOK LITTLE THOUGHTS FROM A BIG HEAD. In April MIC DROP will be published. In November 2022, Mike went to Ukraine for a humanitarian mission where he raised money and awareness while delivering food, clothing, and medicine to thousands, often at the front lines. He arrived home in February 2023.
Uncensored shows. Discretion advised.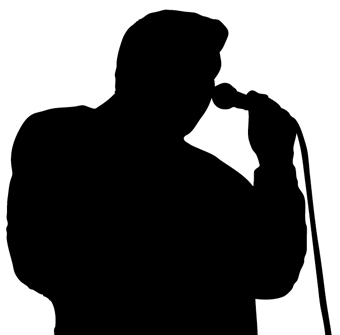 Uncensored shows. Discretion advised.
Additional Information
---
DINNER & SHOW PACKAGE
Includes a 2 course dinner and the show.

Dinner is upstairs in the Biagios dining room followed by the show downstairs in the Yuk Yuks Comedy Club.
Arrival time for dinner is at 2 hours before show time. 

DINNER MENU

CHOICE OF APPETIZER

Soup of the Day
Chef's Daily Creation

or

Insalata Mista
Mixed Greens, Cherry Tomatoes, Cucumbers, Red Onions, Balsamic Vinaigrette



CHOICE OF MAIN COURSE



Lasagna
Beef, Veal, Pork, Tomato Meat Sauce, House Made Noodles, Mozzarella Cheese, Garlic Bread

or

Chicken Alfredo
Fettuccine, Grilled Chicken, Parmesan, Alfredo Cream Sauce

or

Chicken or Eggplant Parmesan
Linguine, Tomato Sauce, Mozzarella Cheese, Italian Breading

or

Pepperoni Pizza
Tomato Sauce, Pepperoni, Mozzarella Cheese or

or

Margherita Pizza
Tomato Sauce, Fresh Basil Leaves, Fior Di Latte Cheese
Please contact the club at 343-575-7178 for information.