Show details
Important Ticket Information
PURCHASE TICKETS BELOW FOR PRE-ASSIGNED SEATING.
Located downstairs at Biagios Italian Kitchen at 1394 Richmond Rd
Convenience fee of $2.75 plus tax per ticket applies.
Online reservations are not available for this show at this time.
Fri, Dec 2, 2022 -
7:30 PM
Ron Josol
Friday, December 2, 2022 -
7:30 PM
Ron Josol, is a Canadian-Filipino comedian who is well received from every corner of the world. Ron stirs up and samples the multi-cultural melting pot that mirrors life in most urban centers today. He presents hilarious scenarios and comments on our global society inherent contradictions by combining a one-liner and a story telling style. He regularly performs in Canada, UK, Scandinavia, Caribbean, Asia, Middle east, Australia and USA. He has performed around the world for almost 20 years which makes him one of the most sought after n vibrant comics toady.
Uncensored shows. Discretion advised.
Amber Harper-Young
Middle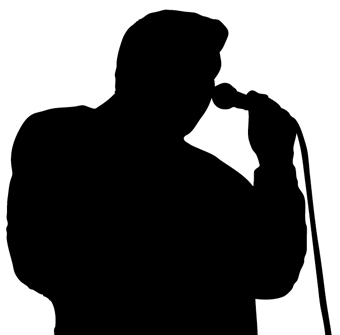 Uncensored shows. Discretion advised.
Additional Information
---
DINNER & SHOW PACKAGE
$43 plus tax per person; includes a 2 course dinner and the show. Gratuity is additional.

 Arrival time for dinner is at 6 pm. 

DINNER MENU

CHOICE OF APPETIZER

Soup of the Day
Chef's Daily Creation

or

Insalata Mista
Mixed Greens, Cherry Tomatoes, Cucumbers, Red Onions, Balsamic Vinaigrette



CHOICE OF MAIN COURSE



Lasagna
Beef, Veal, Pork, Tomato Meat Sauce, House Made Noodles, Mozzarella Cheese, Garlic Bread

or

Chicken Alfredo
Fettuccine, Grilled Chicken, Parmesan, Alfredo Cream Sauce

or

Chicken or Eggplant Parmesan
Linguine, Tomato Sauce, Mozzarella Cheese, Italian Breading

or

Pepperoni Pizza
Tomato Sauce, Pepperoni, Mozzarella Cheese or

or

Margherita Pizza
Tomato Sauce, Fresh Basil Leaves, Fior Di Latte Cheese
Please contact the club at 343-575-7178 for information.