Show details
Important Ticket Information
PURCHASE TICKETS BELOW.
Located downstairs at Biagios Italian Kitchen at 1394 Richmond Rd
Convenience fee of $2.75 plus tax per ticket applies.
Online reservations are not available for this show at this time.
Sat, Nov 19, 2022 -
8:00 PM
Jesse Reynolds
Saturday, November 19, 2022 -
8:00 PM
Jesse Reynolds is a Canadian actor, host and award-winning stand-up comedian who can currently be heard weekdays from 6-10am on Fresh Mornings with Monica & Jesse on Kingston's 104.3 Fresh Radio. Jesse also serves as an adjudicator for the Canadian Broadcast Standards Council which deals with complaints and questions from the public about the programming of broadcasters in Canada. A professionally trained actor via Humber College, Jesse is known for his indomitable stage presence, biting wit and high-octane delivery, earning him the title of 'Ottawa's Acid Tongue' from Capital Xtra Magazine in 2013, and FACES Magazine named Jesse 'Ottawa's Favourite Comedian' in 2019 and 2020. In June 2015, Jesse beat out 260 other hopefuls and won JUMP!'s Greatest Gig talent search and joined Corus Entertainment as the new morning show co-host on Ottawa's JUMP! 106.9. Jesse co-hosted the station's morning show alongside Jenna Mo, until their show was cancelled in 2018, replaced by a syndicated American program, to the outrage of many listeners and locals. Three weeks later, Jesse and Jenna debuted Jesse & Jenna's Messy Podcast in partnership with BlastTheRadio.com, which debuted at #1 on the Apple Canada Podcasting chart and earned two FACES Magazine Awards as 'Ottawa's Favourite Podcast', before going on indefinite hiatus in August 2021. In June 2019, Jesse co-founded the inaugural Queer Sphere Expo, an annual consumer show highlighting the best in LGBTQ-friendly businesses for which he was recognized as a CBC Trailblazer in 2021. In January 2022, Jesse was announced as the new morning show co-host on Kingston's Fresh 104.3 alongside Monica Lapajne, once again joining forces with Corus Entertainment. In his spare time, Jesse volunteers on the Patient & Family Advisory Committee at Bryuère Hospital, and enjoys working out, drinking wine and spending time with his Chihuahua- not necessarily in that order.
Uncensored shows. Discretion advised.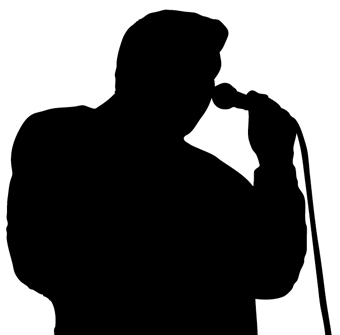 Uncensored shows. Discretion advised.
Additional Information
---
DINNER & SHOW PACKAGE
Includes a 2 course dinner and the show.

Dinner is upstairs in the Biagios dining room followed by the show downstairs in the Yuk Yuks Comedy Club.
Arrival time for dinner is at 2 hours before show time. 

DINNER MENU

CHOICE OF APPETIZER

Soup of the Day
Chef's Daily Creation

or

Insalata Mista
Mixed Greens, Cherry Tomatoes, Cucumbers, Red Onions, Balsamic Vinaigrette



CHOICE OF MAIN COURSE



Lasagna
Beef, Veal, Pork, Tomato Meat Sauce, House Made Noodles, Mozzarella Cheese, Garlic Bread

or

Chicken Alfredo
Fettuccine, Grilled Chicken, Parmesan, Alfredo Cream Sauce

or

Chicken or Eggplant Parmesan
Linguine, Tomato Sauce, Mozzarella Cheese, Italian Breading

or

Pepperoni Pizza
Tomato Sauce, Pepperoni, Mozzarella Cheese or

or

Margherita Pizza
Tomato Sauce, Fresh Basil Leaves, Fior Di Latte Cheese
Please contact the club at 343-575-7178 for information.