Show details
Important Ticket Information
Purchase tickets below. Convenience fee of $2.75 plus tax per ticket applies.
Please arrive at least 60-30 minutes prior to showtime to ensure you are checked in before the show.
MUST BE 18 OR OLDER TO ATTEND! Minors are not allowed on premises. Valid government issued photo ID is required.

EMAIL TICKETS@YUKYUKS.COM FOR CHANGES TO YOUR TICKET ORDER
ACTS ARE SUBJECT TO CHANGE WITHOUT NOTICE.
Online reservations are not available for this show at this time.
Fri, May 13, 2022 -
7:30 PM
Allyson June Smith
Friday, May 13, 2022 -
7:30 PM
After her initial forays into standup garnered her some success, Allyson hit the comedy club circuit, which in turn propelled her to headlining gigs at festivals. She shone in multiple high-profile slots at the Winnipeg, Halifax and Montreal's Just For Laughs festival. And that was just the start. In the years that followed she received multiple nominations for Best Female Stand-up at the Canadian Comedy Awards, taped her own Comedy Nowspecial and did stints on MuchMusic's Video on Trial and CBC's The Debaters. Now settled in the city of Manchester, UK, it's time for Europe to reap the rewards of Allyson June Smith's ever-inventive comedic ascent. A self-confessed "over-sharer", any Allyson June Smith show inevitably serves up a potent observational cocktail of wit, bite and shame. Which means you'll typically find her after the show, with a line of eager fans queued up to talk with her, to confess to her or to share some comically grisly detail from their own lives. Courageously self-deprecating, Allyson's comedic gift is making every room, whatever the size, feel like an intimate group therapy session. That intimacy, that uncommon bond between audience and performer is at the heart of Allyson's magic as a comedian. Like the most relatable actresses working today or your very best friend, she finds a way to connect with everyone in a room, be they from southeast Asia, the U.K. or North America.
Uncensored shows. Discretion advised.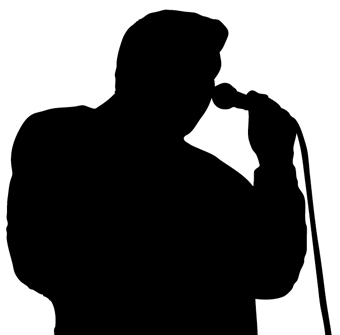 Leif Oleson-Cormack
Middle
Uncensored shows. Discretion advised.
Additional Information
---
DINNER & SHOW PACKAGE
- AVAILABLE FOR PARTIES OF 6 OR MORE
-per person; includes a 3 course dinner, the show, taxes, gratuities and
preferred seating.

 Arrival time for dinner is at 6 pm. 

Dinner orders must be booked by 12pm Wednesday the week of the show.
For more information call 780-481-9857.

DINNER MENU
STARTER
Garden salad with house dressing
Warm buns and butter

CHOICE OF MAIN COURSE
SLOW ROASTED ALBERTA PRIME RIB
6oz. Prime rib served with Yorkshire pudding, au jus, chef's choice of potato and steamed vegetables.



For group inquiries, call 780-481-9857