Mark Breslin - Founder and CEO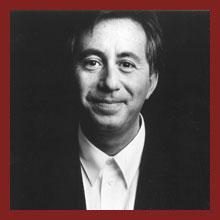 Mark Breslin was born and raised in Toronto, Canada. He graduated York University Honours with a B.A. in English Literature.

Soon after graduating, Breslin became Director of Theatre and Music for Harbourfront Corporation, an innovative cultural organization which produces events and activities at numerous venues on Toronto's waterfront.

In 1974, Breslin opened the first Yuk Yuk's, in the basement of Toronto's Church Street Community Centre. Two years and many sweaty shows later, the Yuk Yuk's flag ship was moved to 1280 Bay Street in the trendy Yorkville district. Over the next decade, Yuk Yuk's would expand to its present reach of fourteen clubs across Canada.
Breslin has written three books so far - Zen and Now (Somerville House), a popular Brian Mulroney joke book Son of a Meech (Random House), and most recently an autobiographical novel, Control Freaked (Insomniac Press). Add to this innumerable book reviews for The Globe and Mail, The Toronto Star and The Quill and Quire.

Breslin has been a broadcaster, having hosting call-in shows on Q107 and CFRB and having appeared as a featured panelist on multiple episodes of ROB TV's "The Art Panel" and Global Television's "Grumps".

Breslin has produced such television programs as "Late Night with Joan Rivers" for Fox Broadcasting, "Yuk Yuk's - the TV show" for CBC TV and "Mondo Taboo", two pay-per-view specials for The Movie Network. He was executive producer on "Friday Night with Ralph Benmergui" for CBC TV and "Yuk Yuk's 25th Anniversary Special" for the Comedy Network. Currently, Breslin is a story consultant on "Kenny vs Spenny" for CBC TV and Showcase.

In addition to television, Breslin has also worked in radio, developing "Live from Yuk Yuk's", a daily radio show syndicated by the Telemedia Radio Network on over 80 stations coast to coast. He is currently program director for Laugh Attack, on XM Canada, Canada's only 24-hour Canadian comedy channel.

In 1990, Breslin created the first annual "Search for Canada's Funniest New Comic", a national contest for developing new talent; that same year, he organized and hosted the first Molson Canadian Comedy Releaf Festival, which ran for nine years.

In 1998, he was chosen Artistic Director for the Humber College Comedy Program. He is a founding board member of the Canadian Comedy Awards, comedy mentor for the B.C. Festival of the Arts and Artistic Director of the Whistler Comedy Festival.

Breslin is also a much sought-after public speaker. Selected speaking engagements have included the American Comedy Institute in NYC, the Big Bear Comedy Workshop in L.A., Association for Campus Entrepreneurs (Toronto keynote address), York University Cultural Studies Program, York University Department of Philosophy, Toronto Jewish Film Society, Variety Club of Toronto, MENSA Society of Canada, Glendon College Alumni Association, Alberta Periodical Distributors Association and the Richard Ivey School of Business, University of Western Ontario.